Paver Contractors in Ventura County
Stone, patio, concrete & brick pavers in Ventura County
Looking for pavers in Ventura County, a place known for its beaches, mountains, national forests, and sustainable economic development? At Savon Pavers, we are doing our part to help the economy, but we are really into sustainable paver improvement projects for residents and homes in Ventura County. We do this with our eco-friendly paver projects.
Ventura County homeowners have chosen Savon Pavers to help them remodel their outdoor living spaces. They work with us for several reasons, but high on the list is the fact that pavers, as beautiful as they are, have proven to be an excellent investment. This is because they:
Curb appeal in Ventura County
Most of the homeowners Savon Pavers works with want to improve the homes they live in. Though they are not making an investment to sell, pavers can help you decide to move. In a study of Realtors, almost all of them (we're talking 99%) said that curb appeal is important to attract a buyer when you sell your home.
But, if you choose a paver project, make sure you do it for yourself. When your project is complete, and your home has that stunning curb appeal, it will create a sense of satisfaction and enjoyment every time you drive up or walk in. We have a selection of pavers, whether used for driveways, entryways, or decorative walls, that will add to your home's curb appeal.
If curb appeal is what you are after, contact us to create a custom design suited for you and your family.
Pavers enhance the beauty and improve the functionality of your home in Ventura County
Savon Pavers' experienced design consultants will work with you to come up with a design to transform your outdoor living area and beautify your home in Ventura County.
For example, one homeowner we worked with had a backyard with a sloping hill and concrete slab. Our designer worked with the owner and collaboratively decided to remove the concrete slab, cut into the hill to expand the usable space, and create an outdoor environment the family could enjoy.
We are proud of our crew's work with that backyard transformation to expand the yard and convert it into a patio with artificial grass accents, add a decorative retaining wall that incorporated plant boxes, a custom fire pit, and open space for an outdoor dining area.
With this project, the paver patio, walkway, retaining wall, and fire pit added functionality to the home. Paver driveways, entryways, and low voltage landscape lighting similarly add functionality. The lighting uses less power and improves safety while also creating a beautiful look as it illuminates doorways, pathways, driveways, and other outdoor features.
Pavers are durable, strong and eco-friendly
When people search for the best pavers in Ventura County, they should look for a line that is durable, strong, and environmentally friendly. At Savon Pavers, our designers will work with you and guide you to ensure you choose the right pavers for your project.
You will also want to consider pavers that encourage the natural water cycle. These pavers' materials allow the water to work its way through joints and holes in the pavers. Even with the water percolating through the pavers, they can still handle weight loads similar to concrete.
Pavers provide an excellent return on investment
At Savon Pavers, we can sit down and discuss with you several reasons pavers make an excellent investment for your home. However, you don't take our word. Just ask the Realtors who said several pavers projects either add to a home's value or allow you to capture some or all of your investment should you decide to sell.
These are the projects Realtors said provide homeowners a good return on investment:
Next steps to explore whether a Ventura County pavers project is right for you
When we started our pavers company in 2013, we did so because we knew the value pavers can add to homes and the enjoyment they provide for families like yours in Ventura County. We have worked with homeowners to help their dreams become realities and find affordable paver solutions.
Are you ready to see if a pavers project is right for you? Here's how Savon Pavers can help you make a decision that is right for you and your family:

Call us for a free 3D design
Give us a call so we can discuss what you envision for your remodel project. Savon Pavers has been in business since 2013, and we'd be happy to discuss your project and offer you a free 3D design to see how your home will look.

Connect with a design consultant
Once we understand your needs and vision, we will connect you with one of our experienced, professional designers who will work in a collaborative fashion with you. Your designer will work with you on an affordable solution.

Turn your dream into a reality
After you sign off on your design, then we can schedule the project and make your dreams come true. You will feel a sense of satisfaction and achievement when you get to enjoy your new outdoor living environment.
What Our Customers Are Saying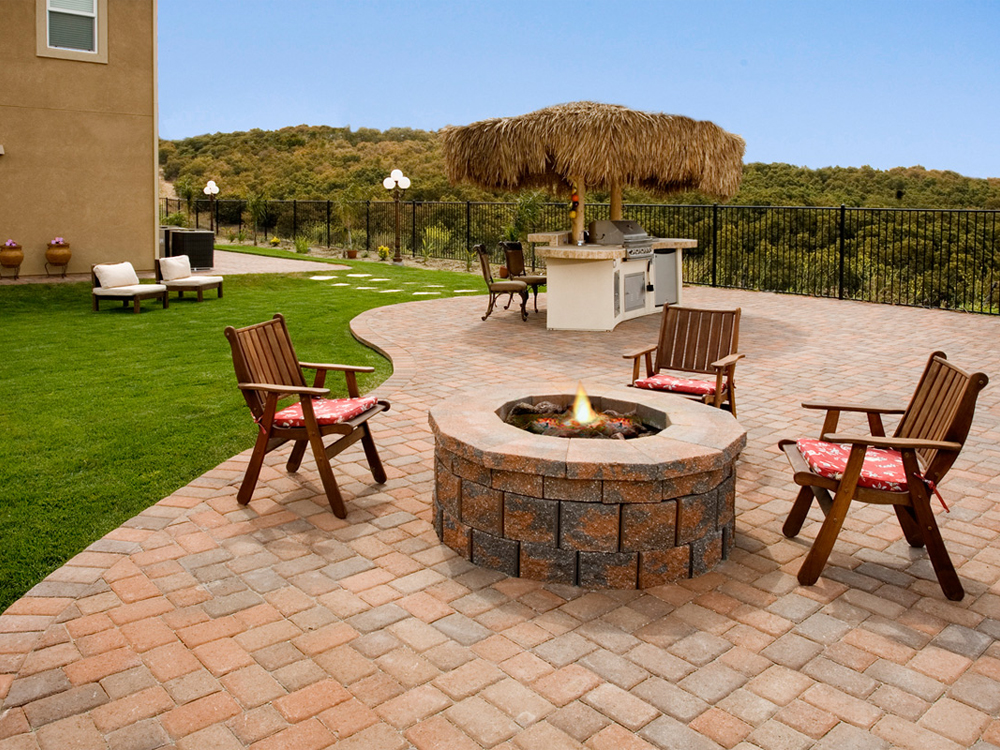 Your investment in Ventura County is safe when you choose to work with Savon Pavers. Our pavers company guarantees your pavers for life against breaking or cracking. If you experience a break or crack, just call us and we'll fix it for you at no charge. We also offer a 10-year warranty on installation.
Make Savon Pavers your one-stop shop for pavers in Ventura County! Contact us today at: