Pavers 101: A Guide for Your Paver Installation Project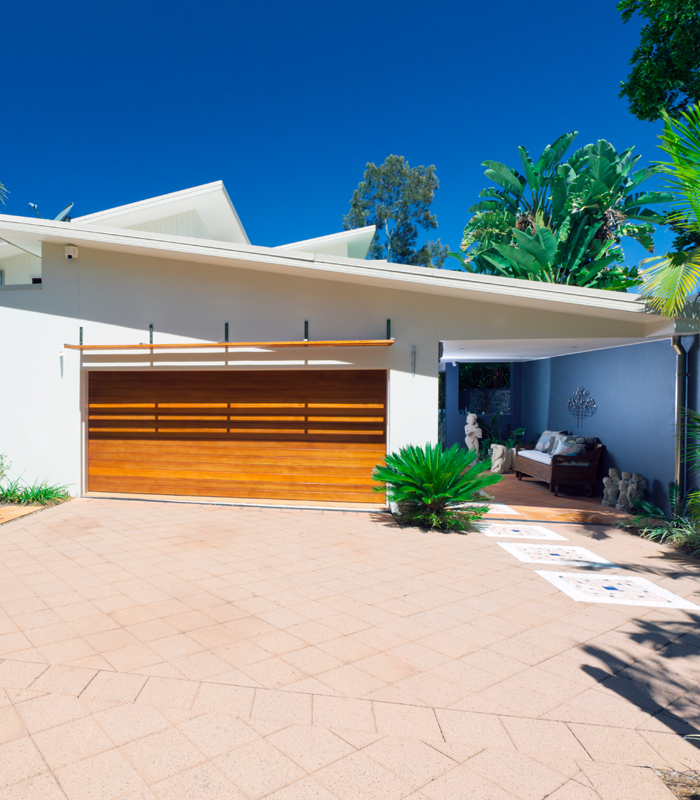 Pavers are used to construct outdoor living areas like patios and walkways, driveways, and other areas that experience heavy foot traffic. In this guide, we want to share everything you need to know about pavers. And maybe, just maybe, you will appreciate them as much as we do and use them to create an amazing outdoor living environment at your home or business.
Here's what we will explore:
What are pavers and why should you use them?
Pavers are made from natural stone, brick, concrete, or composite materials. They are popular in places like San Diego, San Diego County, Ventura County, and nearby cities because they add a wow factor and curb appeal to properties.
Now, why pavers are popular in Southern California, there are a number of reasons:
When you decide to remodel your outdoor living area with pavers, there is also a benefit you can't put a price tag on: The enjoyment you and your family will experience as you extend your home outside, sit around a custom fire pit under a night sky while eating a meal.
How pavers compare to other outdoor living space solutions
While pavers will add curb appeal and greater satisfaction to your home, these are subjective things. Here are some of the objective reasons you should consider using pavers:
What are the different types of pavers used?
When you decide to use pavers for your next outdoor project, you will discover they offer endless possibilities. Here are the different kinds of pavers and materials used:
Concrete pavers are quickly becoming the most widely used and one of the most diverse landscape materials available today. The diversity in materials is also further enhanced by the colorful selections and patterns that pavers can be found in.
Concrete pavers can be dyed to any color imaginable, making them flexible and desirable in more creative designs. This level of variety allows you to leverage the many colorful patterns, textures, and sizes in your unique project.
Furthermore, concrete pavers can be manufactured and molded to look like beautiful flagstone, cobblestone, used bricks or many other variations in style, color and size. If you're looking to be creative or you want your home to have more curb appeal and value, pavers provide you with many options for the right look and budget.
Stone pavers are made from natural quarried stone. The common materials are travertine, limestone, granite, bluestone, marble, and many other varieties of stone. While stone pavers are much more expensive, the concrete paver alternative allows you the same look, quality, design, and flexibility in budget.
Normally brick pavers are manufactured from clay, that is heat treated in extremely high temperatures for hardening. Although they come in a variety of sizes, you will most likely recognize them by their more common rectangle shapes. Brick pavers are known for their "aged" appearance, and are often desirable.
Composite pavers are made using plastics and scrap tires to manufacture with less carbon and energy use in the manufacturing process. Composite may be an option depending on your overall objective and where you will be installing the pavers. One of the biggest advantages of using composite pavers is weight. Composite pavers weigh only 9 pounds per square feet as opposed to 4 times that amount of their stone alternatives. This makes composite pavers attractive when being used for rooftops or other areas where weight would be a factor.
What are the different kinds of pavers projects
Pavers are a common choice for a variety of projects in San Diego and surrounding communities. Among the most popular are driveways, patios, outdoor dining areas, entryways, fire pits, custom BBQs, pool surrounds, and anywhere people gather outdoors.
Other solutions to enhance your outdoor living space includes low-level landscape lighting, which provides both function and appeal. It will make it easier to walk outside, and the warm, enchanting glow will make your landscape more alluring.
Artificial grass highlights can add to the luster of your yard because you will not have to battle the dreaded brown grass. Because synthetic turf doesn't require watering, it will help conserve precious natural resources and retain a beautiful green look.
Outdoor water features, like a waterfall or small reflecting pool, will add a relaxing and calming effect to your home.
Homeowners, especially those with a sloped hill in the backyard, also like retaining and decorative walls. Retaining walls allow people to cut into the hill and expand the utility of their yards, which provides for greater enjoyment outdoors.
How much do paver projects cost?
The cost for a paver project covers a wide range because of the endless possibilities afforded by different materials, shapes, colors, and patterns
A small project will start around $4,000-$5,000, and a larger project involving a driveway can run $30,000-$40,000. FInancing options are available.
Is it difficult to maintain pavers?
One of the endearing qualities of pavers is they are low maintenance. They are durable and last for decades. If a paver cracks, just replace it — no need to tear out the entire project area.
Also, dirt and grass clippings can get into your pavers. We recommend pressure washing them annually to return their original luster.
What to know before getting started on a paver project
OK, now you know pavers are beautiful, durable, and affordable; you understand they add value and curb appeal to home, which will make it easier when you sell; and you know they are a long-lasting solution and easy to maintain. So, how do you approach a paver project for your home or business?
Will you do the project yourself
You should answer this question first, as every other decision will flow from it. A lot goes into even the simplest of paver projects.
If you will do it yourself, then figure out how you want to use your outdoor living space. Are there any physical obstacles? Any kinds of materials (trees, existing walls, concrete pads, etc.) that will need to be removed and disposed of in an appropriate manner? Will you need a permit for the work?
If you are dealing with a retaining wall, find out if you can do it yourself, or if building regulations require you to hire a professional.
Pavers can be extremely heavy. Do you have equipment to move them around safely and easily?
A paver project will likely take you longer than you expect, especially if this is your first attempt. Be sure you give yourself plenty of time to complete it, especially before a holiday, birthday, or vacation.
One last word of caution, Savon Pavers receives calls from homeowners who read online or watched on YouTube how easy DIY paver projects are. Do you know what these people ask us? They want to know if we are able to come in and finish the project because it turned out to be much more difficult than anticipated.
This always ends up costing the homeowner more money. Sometimes they did not choose an appropriate paver for the job, so new pavers have to be purchased. To ensure the safety and viability of the project, everything has to be torn out in order to start over fresh.
If you have a background in construction, then this might be easy for you. If not, it's always a good idea to get an outside opinion.
Will you work with a contractor?
If you decide to go with a professional, then good for you. Your next decision is whether to go with someone who is a general contractor or one who specializes in pavers. A number of general contractors can do paver projects, but that kind of work is not their core. Someone who focuses on pavers will most likely deal with more manufacturers, have a wider variety of options available, and can probably get a better price on materials.
Also, companies that specialize in paver driveways, patios, and entryways will have design consultants on staff whose job is to work with you to create a custom design for your unique outdoor living area. Talk with a consultant or designer to see what projects are popular in your area. (Fire pits are very popular among homeowners near the beach.)
Either way you go, hiring a professional who does this every day is better than doing it yourself.
Questions to ask if you decide to work with a contractor
If you decide to work with a contractor, then you want to make sure the operation is a professional one. You will want to know these things:
These are important questions. You want to know if the contractor can legally perform the work in California, thus the license. If your home and property is damaged in any way during the project, you want to make sure the contractor is insured. If the quality of work does not live up to established expectations or the work is not completed, you want to make sure the contractor is bonded to the project will be completed correctly.
I'm ready to start, what's next?
If you have decided to go with a contractor who specializes in paver projects, then we hope you will give Savon Pavers a call. We are a veteran-owned company that has helped homeowners like you realize their outdoor remodeling dreams since 2013.
Schedule a free consultation. We'll talk about what kind of project you want, work up an estimate, and show you how great your home's exterior will look once completed with a free 3D design.
What Our Customers Are Saying