Paver Contractors in Southern California
Paver projects, whether patios, driveways, entryways, or outdoor living areas, are increasing in popularity in Southern California. If you are thinking about adding beauty, curb appeal, value, and functionality to your outdoor spaces, then give Savon Pavers a call so we can create a design and budget that meets your needs, whether you live in San Diego, San Diego County, or Ventura County.
Where our pavers company works
Since 2013, Savon Pavers' team of designers and installers has made homeowners' dreams become realities. Here are just a sampling of the areas where we work:
In San Diego, we have been working on many different projects, and more people ask us to use artificial grass in our landscaping and hardscaping designs. Turf projects appeal to homeowners because of the many benefits, including helping to reduce the water bill, aiding water conservation, and fewer chemicals because there's no need to fertilize the grass. Plus, you don't need to mow your synthetic turf.
Other popular projects in the area include:
In Carlsbad and Encinitas, our crews are installing more fire pits at homes by the beaches. Outdoor BBQs are very popular, too. With an outdoor BBQ and a patio, you can extend your kitchen and dining area outside.
As new houses are being built in Chula Vista, homeowners are looking for customized fire pits, artificial grass, and patio covers. By creating an outdoor environment, they can enjoy the outdoors in the evening, whether relaxing by the fire or dining on the patio.
What can our paver projects do for your home?
Paver projects accomplish several things. A paver driveway can add curb appeal to your home and make it more attractive should you ever decide to put it on the market.
A paver entryway leading to your home, a patio cover, water features, a custom fire pit, and an outdoor dining area with a BBQ can enhance the beauty of your home. But they do so much more. They add functionality to your outdoor living space because you can utilize more of your yard.
Our paver projects are eco-friendly. Permeable pavers aid the water cycle, we've already mentioned how artificial grass helps with water conservation, and there are pavers made from composite materials that utilize recycled plastics and tires.
All of this helps you increase your sense of enjoyment in your home, not to mention paver projects provide an excellent return on investment if you sell your home.
Why are pavers increasing in popularity in San Diego and Ventura County?
When people research whether pavers are the right solution for their home improvement project, they discover they are durable, strong and environmentally friendly. Pavers come in a variety of materials, colors, and designs. Truly, there are endless possibilities when you choose a paver project for your home.
What you can expect when you work with Savon Pavers
When you work with Savon Pavers' experienced design consultants and installers, you'll see how together we can transform your outdoor living area into something beautiful just for you and your family.
We helped a client totally transform the backyard. The eight-week project included cutting into a sloping hill to expand the usable space in the yard, along with designing and constructing a customized fire pit, adding pavers and artificial turf.
Are you ready to see if a pavers project is right for you? Here's how Savon Pavers can help you make a decision that is right for you and your family:

Call us for a free design
Give us a call so we can discuss what you envision for your remodel project. Savon Pavers has been in business since 2013, and we'd be happy to discuss your project and offer you a free design to see how your home will look.

Connect with a design consultant
Once we understand your needs and vision, we will connect you with one of our experienced, professional designers who will work in a collaborative fashion with you. Your designer will work with you on an affordable solution.

Turn your dream into a reality
After you sign off on your design, then we can schedule the project and make your dreams come true. You will feel a sense of satisfaction and achievement when you get to enjoy your new outdoor living environment.

If you are considering a project with us and would like to finance it, rest assured you have financing options.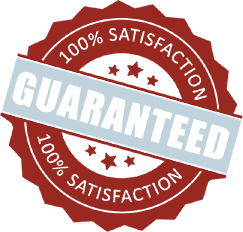 Your investment is safe working with Savon Pavers. Savon Pavers will guarantee your Pavers for life. If you experience a break or crack…
What Our Customers Are Saying