The construction industry has seen a lot of changes in recent years, from material shortages to labor shortages. These changes have led to higher costs for many homeowners looking to improve their outdoor spaces. 
In this article, we will look at the major trends that are affecting the housing, landscaping, and lawn care industries. We will also talk about what homeowners can expect in the coming years.
Why are construction costs rising? Will construction costs go down? Here's what you need to know about the landscaping industry in 2022.
Material Shortages In Construction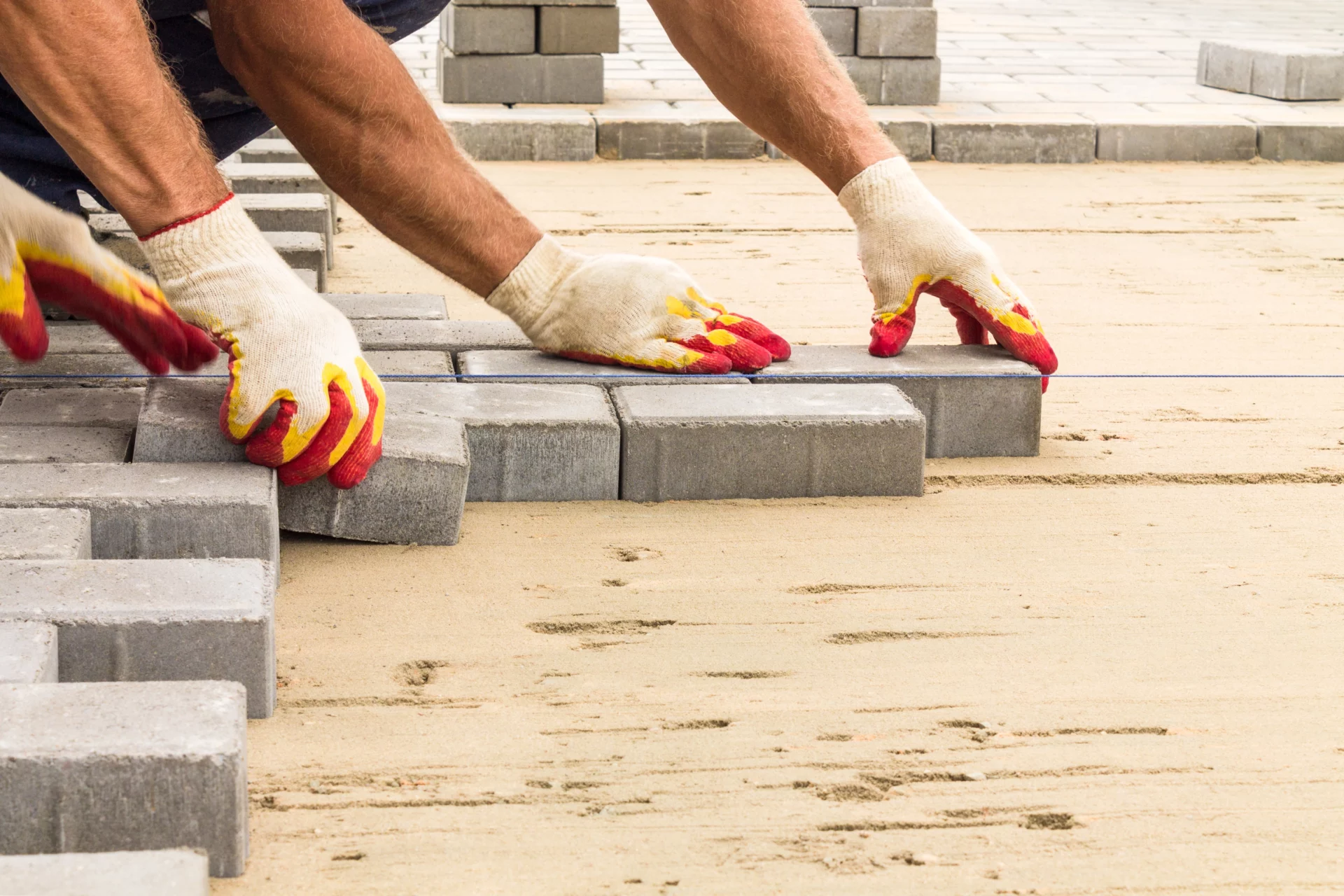 Material shortages have been a major issue for landscaping companies since the pandemic. Many companies have had to turn away customers or delay projects due to the lack of available materials. For this same reason, homeowners can expect to see an increase in the cost of landscaping and other construction projects.
The price of lumber, for example, has more than doubled in the last year. Pavers and landscaping materials are also in short supply, which leads to higher costs for both construction companies and homeowners. 
Fuel costs have also increased significantly, which will add to the cost of transporting the materials. In some cases, it's necessary to import materials from other countries, which can further increase costs. For landscaping projects that require heavy equipment, fuel costs can add thousands of dollars to the final bill.
Why Is There A Shortage Of Building Materials?
The pandemic has disrupted supply chains all over the world, and the demand for materials hasn't slowed down.
High demand for new construction:

People are spending more time in their outdoor spaces than ever before since the pandemic. Everyone wants their own share of the great outdoors. Without enough materials available and more people wanting projects done, the cost inevitably goes up.

Higher cost to transport raw materials:

The COVID-19 pandemic has led to issues in international shipping and trade, which has made it difficult for companies to get the materials they need. This is due to factors such as the shift to online shopping and the overall labor shortage. People are buying everything online, and shipping companies don't have enough workers to keep up with the demand. The consequence? Higher costs for raw materials.

The United States will no longer buy oil from Russia:

The recent dispute between Russia and Ukraine means that one of the world's largest suppliers of oil and raw materials is no longer selling to the United States. This leads to higher fuel costs for things like transportation and landscaping projects that use heavy machinery.

High inflation rates:

Inflation rates have been rising tremendously in the past year. The cost of gas, food, and housing is going up, and so are the costs of landscaping supplies.
Labor Shortages In Construction
Labor shortages are a huge problem that has been plaguing the landscaping industry. With fewer workers available to complete projects, it's harder for landscaping companies to deliver their services to everyone. This is especially true for construction jobs that require specialized skills or training. As a result, wages have increased across the board, leading to higher costs for us and for our clients.
As a company that hires skilled landscapers, this has forced us to raise prices for our services across the board. Charging enough to cover our costs has been a delicate balancing act.
In a time when supply chain shortages are affecting everyone involved, from construction companies to homeowners, we want you all to know that we are doing everything in our power to get the job done on time at the best possible price allowed by the circumstances.
The labor shortages in the industry can cause delays or longer wait times than usual. We refuse to do a cookie-cutter job to get projects completed fast. We created Savon Pavers to deliver quality and satisfaction, and that's exactly what you will receive. 
However, delays and unavailability of some materials are common problems that are out of our control, as they are nationwide issues.
What do the shortages in the landscaping industry mean?
Inflated prices for materials

Unexpected project delays

Longer wait times 

Having to opt for a different material due to unavailability 

Loss of revenue for landscaping companies
These are all normal and happening across most of the construction industry.
What Construction Materials Are In Short Supply?
The most common materials that have been in short supply are mulch, soil, and pavers. Homeowners who are looking to save money on their landscaping projects should consider using materials that can be sourced locally. A good landscaping contractor will consider your budget and needs to help you find the right materials for your project.
Landscaping Industry Statistics
Raw Materials:
Labor:
Transportation:
 "Domestic shipping rates for moving goods by road and rail in the U.S. are up about 23%" (

Cass Information Systems Inc.

)

"Shipping a 40ft container in March 2022 cost around 8,200 U.S. dollars, over six times more than just two years before."

(Statista)
Shortages across the board for materials used in landscaping:
95%

of builders reporting shortages of

appliances.
46%

of builders reporting shortages of

concrete brick and block.
43%

of builders reporting shortages of

ready mix concrete.
51%

of builders reporting shortages of

ceramic tiles.
51%

of builders reporting shortages of

clay brick.
(The National Association of Home Builders)
What Can Homeowners Do About The Shortages?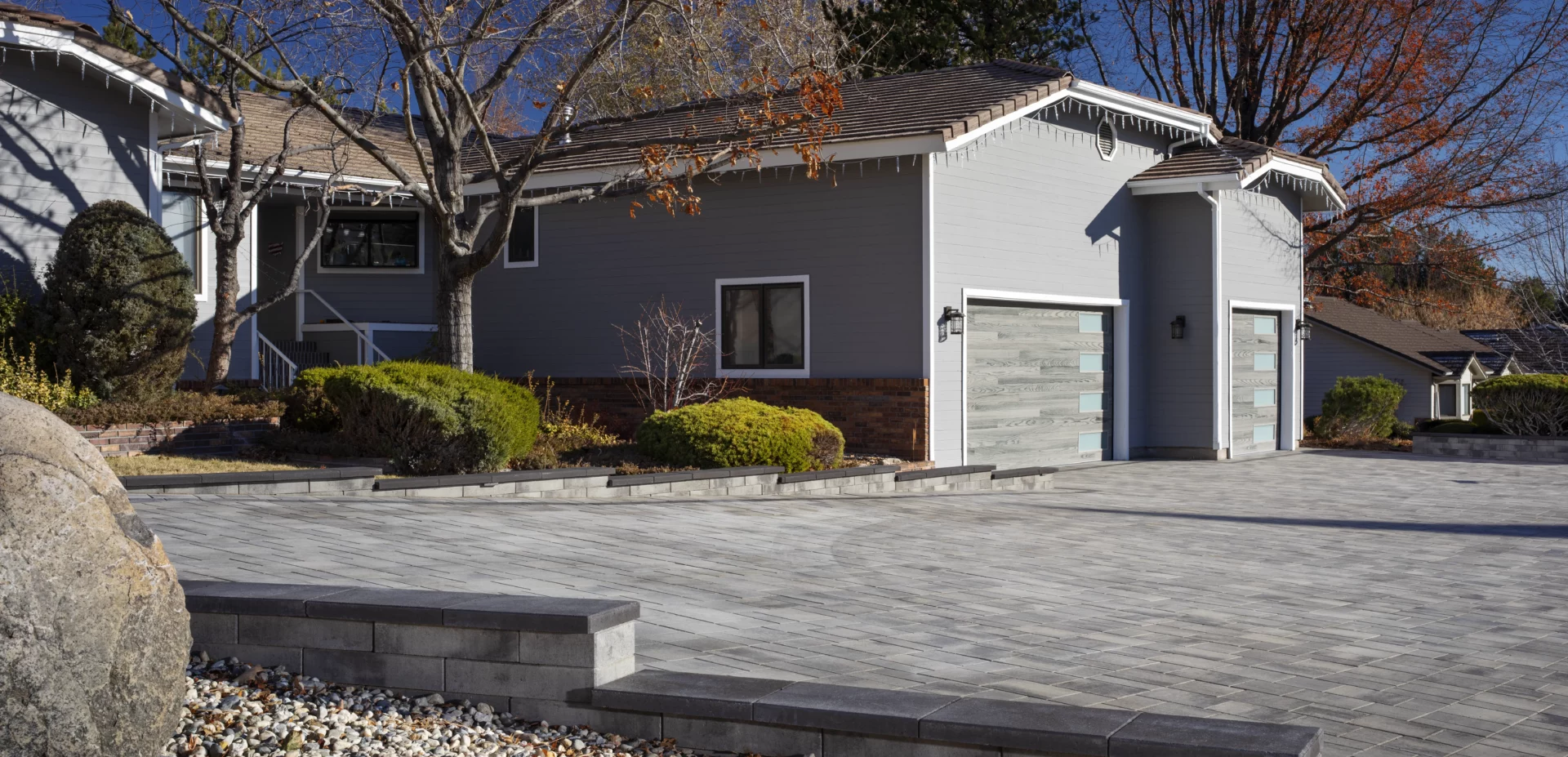 Supply chain shortages are affecting everyone involved, whether you're a construction company or a homeowner.
If you're planning a landscaping project, it's important to be prepared for the potential issues that could arise during your next project. Here are a few tips:
Be flexible with your project design.

If certain materials are not available, be willing to make substitutions.

Schedule early and be patient.

If you're not willing to make substitutions, this will help ensure that you get the materials you need as early as possible.

Work with a reputable landscaping company.

A good company will have experience dealing with material shortages and will be more likely to find the materials you need, or recommend good alternatives if they are unavailable or don't fit your budget.

Be prepared for delays.

If your project is delayed due to material shortages, try to be understanding and patient. The pandemic has been tough on everyone, and material shortages are out of the control of both you and your landscaping company. 

Have realistic expectations.

Remember that delays are possible and that costs are higher than usual due to material shortages. If your budget is tight, you may need to adjust your expectations or consider financing to increase your budget..
Where is the landscaping industry headed?
We expect that the industry will continue to evolve, with new technologies being developed to help us create beautiful outdoor spaces with smaller crews.
At the same time, we believe that the cost of landscaping will continue to rise. The labor shortages we've faced in recent years are likely to become more common, and we expect wages to continue to increase.
If you're looking to improve your outdoor space, we recommend doing so sooner rather than later. If these challenges persist, the costs of landscaping are only going to get worse. 
The good news about all of this mess? Your home will sell for higher in the future if the housing market keeps rising. If things get more expensive, you'll be thankful for your decision to add value to your property now. 
We'll be keeping a close eye on industry trends so that we can continue to provide our clients with the best possible service and information. Stay tuned for more updates!
And if you have any questions, don't hesitate to contact us. 📞 (760) 263-6881 
Your friends, Savon Pavers