At Savon Pavers, we often get asked: What's the difference between hardscaping vs. landscaping? The two are related but different. It's important to understand what hardscape and landscape elements add to the design of your dream yard.
What is Hardscape?
In the most basic sense, hardscaping can be thought of as all those nonliving elements that help your outdoor living space be more beautiful and functional.
Hardscape features include everything we use to create unique, distinctive outdoor living areas, like pavers, patios, an outdoor kitchen, a fire pit, a fireplace, a custom BBQ island or pizza oven, paver walkways, low voltage lighting, pool decks, driveways, entryways, and water features.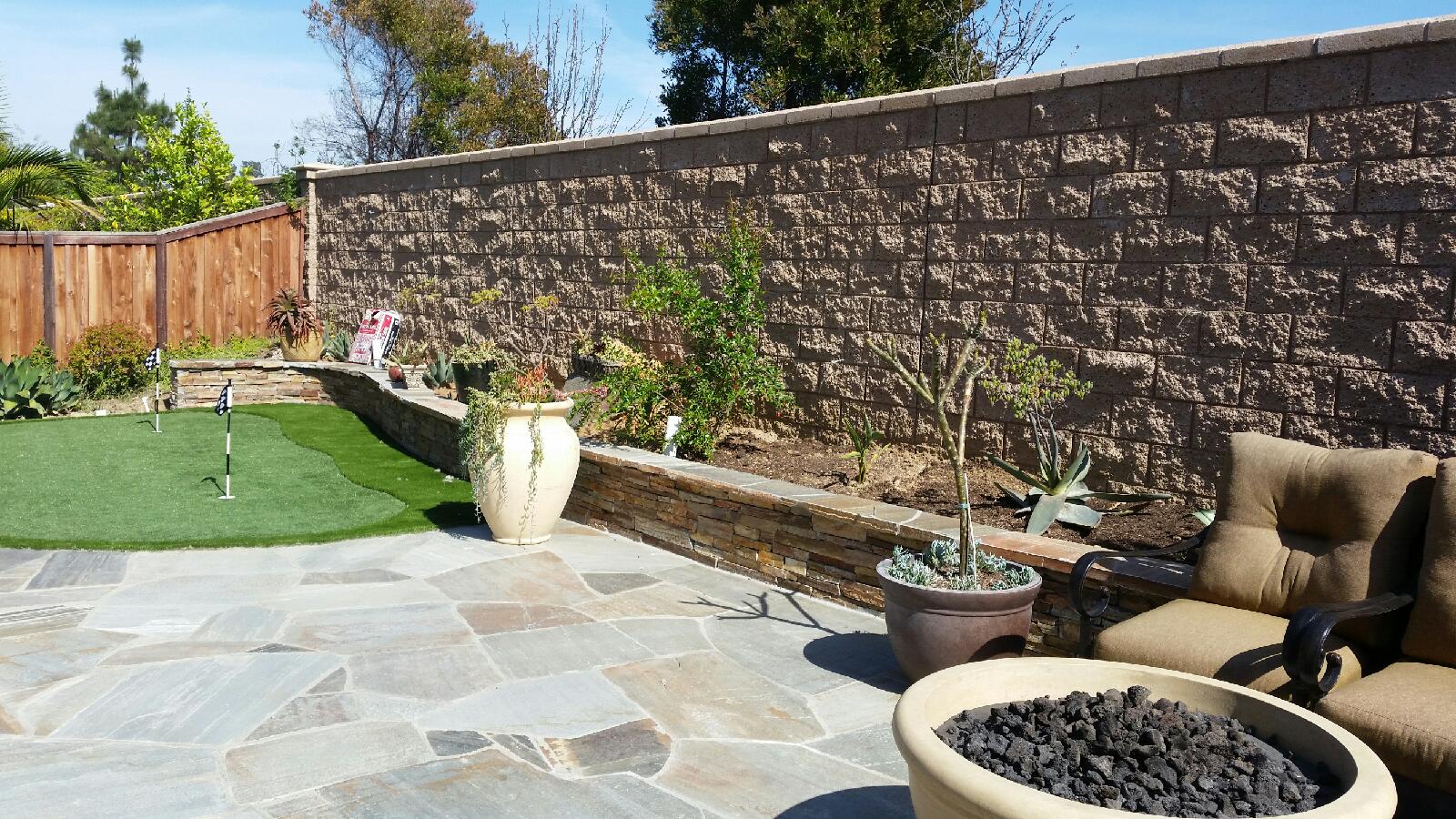 What is Landscape?
Landscaping has traditionally dealt with the living elements, like the grasses, plants, flowers, shrubs, and trees you plant. However, as the industry has expanded, sometimes those living landscape elements are referred to as softscape.
So, landscaping becomes the overall outdoor project that incorporates hardscaping and softscaping in redesigning your outdoor environment.
Does Your Yard Need Hardscaping?
Realistically, your yard needs both. The landscaping provides accents, aesthetics, beauty, and colors. The hardscaping features provide functionality to your outdoor space. When you achieve a nice balance, you end up with an enjoyable living space.
Here are several ways balancing hardscaping with landscaping adds functionality to your home's outdoors:
Pavers: These provide the foundation for a hardscaping project. Whether natural stone, concrete, permeable, or composite materials, pavers create the foundation for your outdoor entertaining area, which can include a patio, an outdoor living room, and an outdoor kitchen. To build something beautiful and durable, you need a firm foundation. Pavers provide that.
Patios: When you start looking at outdoor design, consider starting with a paver patio because they are so flexible. People are spending more time outdoors at home, and pavers make a good option because they are durable, require low maintenance, and they last a long time. A patio of poured concrete can become cracked, and you will have to rip it out and replace it. If a paver were to crack, all you need to do is replace the paver. Repairs are cheaper, quicker, and last longer.
Concrete benches and steps: While poured concrete might not be the best solution for a patio, it is a good material for custom benches. You will definitely want a custom bench to go with a fire pit. If the terrain of your yard has an incline, concrete makes for good steps, too. The concrete steps and benches can give your home's outdoor area a modern look.
An outdoor kitchen or custom BBQ: You can get as fancy or simple as you want with an outdoor kitchen. You can choose high-end equipment that uses liquid propane or something like a Green Egg. You can add a beer tap or fridge to keep those beverages and food cold. When you create a custom outdoor kitchen, you will be able to match the pavers or the overall design of your outdoor environment.
Outdoor living room: You work hard all day and all week, and there is nothing quite like relaxing in an outdoor living room. It's a great place to unwind or entertain, depending on your mood and day of the week. You can always add a nice touch by including a fire pit or fire bowl in the design.
Retaining wall: These walls prevent soil erosion and add stability to sloped terrain. You can utilize them to expand the useable space on your property by digging into a hill and removing some of the earth. Retaining walls can be tricky, especially if someone is living at the top of the slope.
Artificial turf: As you consider landscape designs, you might want to replace natural grass with synthetic turf to reduce water usage and eliminate that brown, burnt grass look.
Low voltage lighting: This lighting will give your outdoor livable space a warm glow and an inviting ambiance after the sun sets. Though the lighting will add to the look of your place, it also serves an important safety feature: You will be able to see the path where you are walking.
Water features: Having a water feature as part of your hardscape design will be a soothing experience. Whether it is part of your poolscape, a pondless waterfall, or a fountain, the water feature will enhance your outdoor environment and property values (as will the other hardscape offerings). It offers a wonderful touch that is hard to match.
Hardscaping vs. Landscaping: Next Steps
Think about your yard for a moment. What comes to mind? Do you just see the same basic backyard, or do you see an opportunity for something magnificent? The designers at Savon Pavers can offer you a fresh perspective on how you can create a dream yard just beyond your door.
You might get stuck in a rut when thinking about what can be done, but for our creative team of designers, your yard is a blank canvas just waiting to be transformed into a work of art you will be proud of and enjoy for many years to come.
When you decide to remodel your outdoors, remember, it's not hardscaping vs. landscaping: It's both.
Be sure to focus not only on landscaping design elements but hardscaping, too. After all, this is where the functionality comes in so when you walk outside into your yard, it is a place where you can relax, entertain, dine, or just recline.
Our designers can help guide you toward a one-of-a-kind design right for you, your family, and your guests.
Ready to Explore Your Hardscaping Options?
Your home is your sanctuary. We want to make it just as beautiful outside as it is inside. Savon Pavers has the expertise to design your dream backyard.
No matter what you're looking for — trendy, classic, or anything in between — Savon Pavers can help bring your vision to life. Trust our designers to make your dream outdoor environment come true.
It's easy to get started. Schedule a free consultation and receive a 3D design on us.
Learn More About Pavers
Trying to understand more about pavers? Here are some of our popular articles: